LUXURIOUS UNIQUE LONG DROP EARRINGS BIRD PENDANT TASSEL CRYSTAL PENDANT EARRINGS LADIES JEWELRY EAR LINE IN ITALIA
Specification: ^#^Material: Alloy^#^Process: Electroplating^#^Size: 6.5cm^#^Quantity: 1pair^#^Gender: Women^#^Occasion: Gifts, party supplies, wedding travel street photography accessories^#^^#^Notes:^#^1. Due to the different monitor and light effect, the actual color of the item might be slightly different from the color showed on the pictures. Thank you!^#^2. Please allow 1-3cm measuring deviation due to manual measurement.^#^^#^Included: ^#^1pair X Earrings


Annunci relazionati
CRYSTAL REINDEER EARRINGS,LADIES CHRISTMAS EARRINGS ELK ANTLERS CRYSTAL GEMSTONE STUDS,CHRISTMAS REINDEER CRYSTAL EAR STUD EARRINGS,CUTE EARRINGS (6PAIR)
?Made of alloy plated and stainless steel, high polished smooth surface metal, rust resistant.
?Deer ear studs symbolize auspiciousness, freedom, surprise and longing for beautiful things, and can also reflect the wearer's optimistic attitude towards life.
?The Christmas stud earrings adopt cute deer shape, classic element matching with bright colors makes them shiny and beautiful, full of Christmas charms, chic and festive accessories for women and girl.
?The deer stud earrings can match well with your Christmas costumes and add your more charms and elegance, suitable for Christmas party, family gathering, dance party, carnivals and other occasions.
?It can be used as a gift to express blessings and love, and it can be bought and worn by yourself. Wear this exclusive Christmas deer earrings to show your love and freedom of life.
[Di più]

Ver precios
ERGOU SPARKLING DIAMOND TASSEL EARRINGS, SUPER SPARKLING EAR HOOK, WOMEN ELEGANCE TASSEL LONG DANGLE CHAIN EARRINGS WITHOUT PIERCED EARRINGS, RHINESTONE EAR CLIP JEWELRY GIFT FOR GRILS (GOLD)
1. No Need To Pierce Your Ears: Are you afraid of piercing? With this ear clip, you don't need to pierce your ears anymore. Hang on your ears and become a charming little fairy in the crowd, attracting everyone's attention!
2. Match All Outfits: These unique earrings can be easily matched with gorgeous dresses, casual suits, jeans, and beautiful jackets; perfect earrings for women of any age.
3. Wearing Safety Comfortable: The ear hooks are made of alloy, hypoallergenic, and free of lead and nickel. It is covered with shiny transparent rhinestone. Easy to wear and adjust, it can be worn all day without discomfort.
4. Elegance Tassel Long Chain Design: The tassel design adds uniqueness to your appearance, and women of different ages can show different styles. Classic and stylish, elegant and charming.
5. Ideal Gift: A great choice for wives, daughters, mothers, or as gifts for birthdays, anniversaries, Christmas, Valentine's Day, Mother's Day, and all other special occasions-express your love and care!
[Di più]

Ver precios
3 PAIRS SILK THREAD ROUND WOOD CIRCLE PENDANT STATEMENT DROP EARRINGS FOR WOMEN FLORATE BRAND PAINT BEAD FASHION NEW DANGLE EARRINGS
✿Exquisite design:nice statement earrings set, including different shapes earrings and different styles and colors,unique and chic, enough quantity and styles for your daily wear and match with different outfits and occasions.
✿Classic Simple:these women's bohemian earrings are a fashion trend in the jewelry accessories nowadays, match with different clothes or dresses for you and make you more attractive.
✿Lightweight and Hypoallergenic: Sliver stainless-steel needle ear studs, lead-free and Nickle-free, safe for your sensitive skin, Big earrings made of quality Resin or Rattan, durable and lightweight,good workmanship ensures a smooth surface and good sheen, can serve for long time use
✿Great Value: These fashion earring belongs to boho style,suitable for Voter Election Day, daily wearing,wedding or any occasions you want to be more charming and get more compliments,gift for birthday, anniversary, Christmas, mother's day, Valentines'day etc.
✿If you do not satisfied with our product or simply just don't like it, please contact us, we will give you a replacement or full refund.
[Di più]

Ver precios
LILOVE VERSION OF SIMPLE MICRO-INLAID DIAMONDS GOLD-PLATED SMILE EARRINGS FASHIONABLE ROUND EAR JEWELRY FOR FEMALE TYLISH AND BEAUTIFUL, ADD TEMPERAMENT EAR JEWELRY FOR WOMEN AND GIRLS
?Quality Material?:COPPER jewelry, as long as the proper maintenance, to ensure that the match is still bright as new. This type of jewellery does not require very expensive water retention for maintenance, as long as it avoids acid and alkali and moisture.
? Jewellery is often replaced?: The same piece of jewelry should be worn for a long time. Especially in hot summer, jewelry plating is prone to erosion due to prolonged contact with sweat, so it is good to prepare multiple pieces of jewelry for frequent replacement.
?Humid environment?: includes bathing, not wearing when washing face, not wearing when sweating a lot, drying with a dry cloth before storing; desiccant should be put in jewelry box where jewelry is placed; jewelry should be put in time when simulation jewelry is not worn Box.
?Tips?:Collision is easy to scratch, store carefully, do not overlap jewelry, should be stored in the original bag or placed in a separate small box jewelry box, should put a desiccant, and should be avoided Rub each other and wipe the flower surface.
?Gift?: Perfect Birthday Cocktail Party Holiday Anniversary Wedding Gift for Lovers Girlfriends or Yourself.
[Di più]

Ver precios
MTDBAOD UNIQUE CHRISTMAS TREE EARRINGS, 925 SILVER NEEDLE LIGHT LUXURY CHRISTMAS TREE STUD EARRINGS, 2021 NEW CHRISTMAS TREE EARRINGS,DIAMOND ZIRCONIA STUD EARRINGS FOR WOMEN
Christmas Tree Stud Earrings --Hollow Christmas tree shape or irregular gold heart-shaped design, with sparkling rhinestones and tassels, you will shine and be charming on any occasion!
Unique And Stylish --Simple, low-key but gorgeous and classic. The high-polished treatment makes the earrings dazzling. Wearing it, you will catch everyone's attention in the crowd. No one will miss it and you will receive a lot of compliments.
Lightweight And Comfort--This Jewelry is so light, don't burden you when worn. Each piece is beautifully crafted by hand; The metal is safe to wear, nickel, and lead-free.
Exquisite Gifts--On Valentine's Day, Mother's Day, Christmas, weddings and other days, give this shiny Christmas tree earrings as a unique gift to your loved ones, such as lover, wife, fiancee, etc., or even yourself.
Easy To Match--Our Christmas tree earrings is the perfect addition to a more casual look if you want to dress up simple jeans or t-shirt.These earrings can be matched with most types of clothes or hairstyles. They are also suitable for parties, dates or shopping.
[Di più]

Ver precios
FASHION LONG TASSEL CRYSTAL PEARL DUE MODI USURA CUBIC ZIRCONIA IPOALLERGENICO E NICHEL FREE STUD DROP CIONDOLA GLI ORECCHINI GIOIELLI PER RAGAZZE DONNE, CHIC SILVER (ARGENTO)
MATERIALE: Questi splendidi orecchini sono realizzati con perle di conchiglia e argento sterling 925, lega, zirconi cubici e sono placcati in argento 14K per garantire un rivestimento duraturo che non contiene nichel, piombo e ipoallergenico.
DUE MODI DI USURA: questa lunga catena di nappe argentata può separarsi dagli orecchini a perno di perle, puoi indossare gli eleganti orecchini in modo indipendente a tuo piacimento.
REGALO PERFETTO: regalo di gioielli perfetto per ampliare il guardaroba di una donna con uno stile classico e senza tempo. Può essere usato come regalo speciale per la festa della mamma, compleanno, regali aziendali, matrimoni, anniversari.
ACCESSORIO IDEALE: con la loro forma chic a forma di cappio e la splendida catena di nappe lucide, daranno il tocco finale perfetto a un outfit alla moda. Adatto per la festa, il banchetto o l'uso quotidiano.
GARANZIA E SERVIZIO CLIENTI: benvenuto a voi aggiungere il vostro carrello per provare il nostro set di gioielli da donna, Vi forniremo 24 ore su 24, la politica di rimborso in 30 giorni, se non siete soddisfatti, riceverete un rimborso completo incondizionatamente, Dio salute.
[Di più]

Ver precios
MIAN BLUE STONE GOLD SHELL COLLANE A CATENA A MAGLIE   FATTE A MANO CHOKER SHELL PENDANT STATEMENT PARTY JEWELRY PER LE DONNE
Il regalo perfetto. A Natale, compleanni, anniversari, Ringraziamento e Capodanno, questo è il regalo perfetto per lei, amici, fidanzate, mamme e nonne.
Realizzato con materiali di alta qualità, alta lucentezza e superficie liscia; ottimo effetto galvanico, mantenimento del colore a lunga durata. Forte e durevole; materiale sicuro, innocuo per il corpo umano
È versatile e accattivante: che sia un accessorio di uso quotidiano o un modo per partecipare a varie attività, in entrambi i casi, questa collana è destinata a brillare. La collana è un semplice prodotto unico, puoi aggiungere qualsiasi stile in ogni occasione
Metodo di manutenzione: per proteggere il rivestimento, togliersi i gioielli prima di lavarsi le mani, nuotare, fare esercizio, pulire e utilizzare qualsiasi tipo di prodotto personale per il corpo. Evita il contatto con sapone, profumi, lozioni, cosmetici, capelli e prodotti per la pulizia per mantenere la lucentezza dei gioielli.
Prometti di fornire un rimborso di 90 giorni o una garanzia di cambio. In caso di problemi di qualità, contattaci
[Di più]

Ver precios
THE BIRD WITH THE CRYSTAL PLUMAGE [EDIZIONE: REGNO UNITO] [ITA]
The disk has Italian audio.
[Di più]

Ver precios
THE BIRD WITH THE CRYSTAL PLUMAGE LIMITED EDITION [4K UHD] [BLU-RAY]
The disk DOES NOT have French audio and subtitles.
[Di più]

Ver precios
FUNIE BOEMIA STILE ETNICO NAPPE METAL LEAF LONG DROP HOOK ORECCHINI DONNA GIOIELLI – AZZURRO E BASE METAL, COLORE: LIGHT BLUE, COD. 6238
Metallo foglia e nappe design, retro e affascinante.
Realizzato in materiale di alta qualità con pregevole fattura, anallergico.
Questo paio di orecchini lunghi può modificare il tuo viso e collo perfettamente.
Materiale: lega, nappa
Caratteristiche: Design foglia, nappe, gancio orecchini, pregevole fattura
[Di più]

Ver precios
Vista prodotto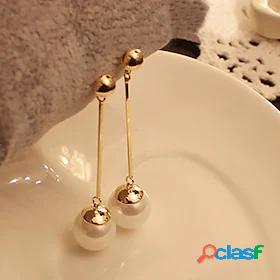 Vista prodotto
Vista prodotto